Shoe Trends Not To Be Feared For Fall/ Winter 2020
and what women's shoe trends podiatrists, like me, want you to avoid
Here are the Fall/ Winter Shoe Trends to Embrace
Thank you for shopping with me! My work on the site is funded by small affiliate percentages and sponsorship/ advertising. I only suggest products as a foot doctor I would happily wear and suggest for my friends and family. Women's shoe trends may come and go, but foot comfort is always my priority.
devil's in the details/ shoe embellishment
locked down with chain link details
all tied up with statement bows
like a princess with loads of sparkle and rhinestones
a bit wrinkled with ruching
fuzzy shoes
Think sturdy soled sherpa slippers, but I suggest a fuzzy shoe that's machine washable to keep it clean! A podiatrist's shoe pick will favor a supportive or built in arch support.
brogues and loafers
A comfort shoe lover's dream and super trend in women's shoes is to ditch the pumps and grab the comfortable Oxford style lace up shoe or loafer. Nothing is better for your feet than to have room for a proper orthotic or arch support in your shoes.
Vionic Shoes Fall New Arrivals
How about Fall/ Winter Boot Trends?
bright leather boots
Tall boots are definitely in style, but for foot function please avoid over the knee/ thigh high styles. Thigh boots can limit normal knee joint and lower extremity muscle function. Enjoy the vibrant boot colors this fall and winer, but keep it below the knee.
chunky rain boots / welly boots
Practical and fun, chunky rain boots marry fashion and function. Choose rain boots that have support through the arch and have sole stability. Make sure you can't wring it out like a wet washcloth. Think about keeping feet cozy and toes warmer by buying well insulated boots.
Buy insulated Sherpa boot
combat boot trend
Who still has Dr. Martens from the 1980's alive and well in their closet? Yes, combat boots are on trend and a big favorite of mine for comfort boots. In honor of Veteran's Day, watch out for a November post on my combat boot picks and discounts for military active duty and veterans.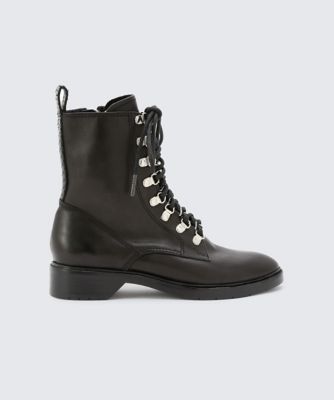 Shop New Fall Styles at Johnston & Murphy!
Shop ECCO's Best Sellers for Women